Merida Matts 7.20
$839.00
Merida Matts 7.20
Description
COLOR
MATT MEDIUM BLUE (SILVER-BLUE/BLACK)
DERAILLEUR (R)
Shimano RD-M360
DERAILLEUR (F)
Shimano FD-TY700
SHIFTER FRONT
Shimano ST-EF505
SHIFTER REAR
Shimano ST-EF505
BRAKE FRONT
Shimano MT-200
BRAKE REAR
Shimano MT-200
CRANK SIZE
170 mm-XS/S, 175 mm-M/L
HEADSET
FSA NO.10P Neck15
SADDLE
MERIDA Sport Comfort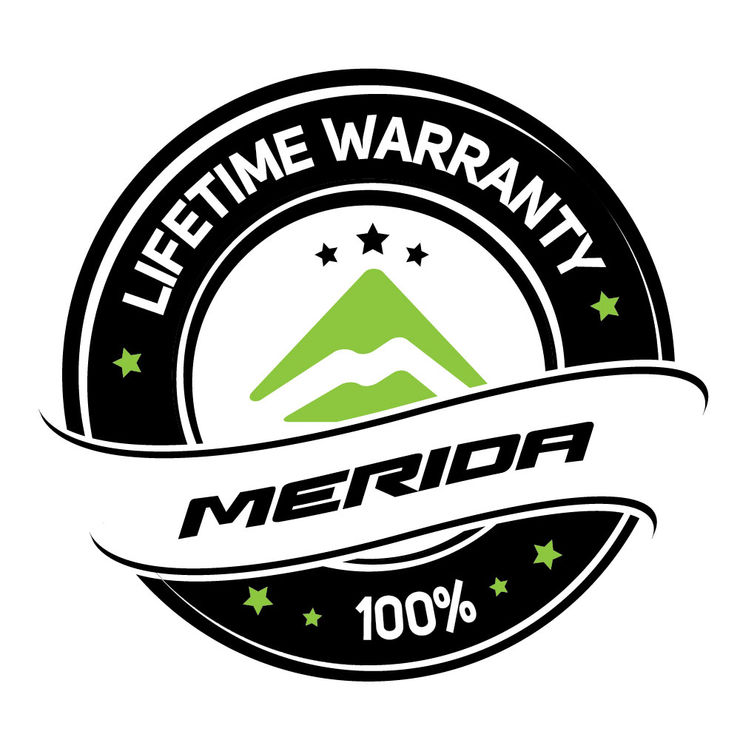 Related Products
Please

CALL US

for stock & colour availability

---

Merida Big Seven 20-2x

The Merida Big Seven 20 Mountain Bike is an affordable hardtail with design and spec built for an all-round ride. The lightweight Big Seven Alloy frame is durable and easy to control for a simple and comfortable ride. It runs a 2×8 speed Shimano Drivetrain which is more than capable when it comes to those hard climbs as it rolls with smooth efficiency and clean gear changes. The Suntour XCT30 HLO Fork with 100mm travel and lockout is in the sweet spot for fun and adventure, enough to handle the rough stuff yet still gives you an agile ride.
It wouldn't be the Big Seven without 27.5″ Merida CC Wheels and 2.2″ Tyres for a dynamic ride that is better suited to smaller riders. Ride with confidence, hitting every descent or turn hard thanks to the reliable Shimano Hydraulic Disc Brakes which give you excellent braking control. When compared to the lower end Big Seven 15, you get  a simplified 2×8 drivetrain instead of 3×8, as well as a better fork and minor spec improvements across the bike. The Merida Big Seven 20 is an entry-level bike with a relatively lively and agile feel for an enjoyable ride that is comfortable on or off-road.
Cables are routed through the frame, entering and exiting through smooth sockets. The bike looks neat, whilst the cables are protected from moisture and dirt.
Merida use a minimum of 6061 aluminium. The pay back is that it's possible to make lighter and more advanced frames. Merida use an additional heat treatment and double-butted wall thicknesses to produce light and stiff frames.
Technoforming is a mechanical forming process, shaping the tubes by using negative moulds, at times combined with an internal metal core.

Jamis Trail X A2

Coming soon!

Building great recreational-level bikes that ride much like our high-end bikes is a passion at Jamis. No bikes showcase our commitment to do just that better than these. The Trail X chassis emphasizes all-day performance with quick, but not overly twitchy handling attributes. Make no mistake though, if you want to throw down they're more than able to keep up.

Trail X features lightweight and strong 6061 series aluminum tubing, featuring over-sized & tapered tubing for increased frame stiffness.

BYK E200L Balance Bike

THE BEST BALANCE BIKE AVAILABLE FOR KIDS ON THE MOVE.

E-200L | AGE: 2 – 4+ YEARS | SMALL TO MID SIZE KIDS

Ability Level: Learning

Made of Alloy and lightweight parts, it has a unique low centre of gravity design, safety internal brake, and predictable handling.

The E-200L has an additional, free extra long seat with seat attachment for growing legs.

The ByK design innovation and technical excellence takes learning bikes to another level. Just 4kgs.

Design:

The E-200L frame offers an earlier starting age for learning bikes with a low-slung design. The longer wheelbase allows for more knee clearance and more predictable handling. Added to these virtues is a Free XL seat post for bigger riders – it can be easily swapped over as the rider skills and confidence grow for a taller seat height and increased leg room. And the adjustable saddle is ergonomically positioned on the bike to balance the rider's weight – making it safe and efficient.

Performance:

The lightweight wheels help reduce rotating mass dramatically for ease of use and improved rider control and balance. Whilst our low-drag tyres further improve the rolling dynamics advantages of the E-200L.  Less resistance from the wheels and superior ergonomics means pick-up to balance speed is easier to achieve – meaning your child will learn ride sooner and more confidently.

Safety:

The best brakes on the E-200L are the rider's feet!  It makes sense for the rider to slow up the same way they got started; it also makes sense to have handbrake control.  The internal rear wheel-only roller brake is both functional and safe – well hidden from harms way.  The brake lever is small and adjustable to fit even the smallest rider.

Little Details Count:

Smooth running tyres to reduce road friction and noise so your child can hear safety instructions
Concealed roller rear brake means less sharp edges
Spoked Wheels for best possible rolling
Quality headfittings to maximise steering response

Jamis Durango A1

In Store!

Jamis have taken all new frame styling and married it to our proven XC geometry. Best-in-class performance and big hoops doesn't have to mean big bucks, and the Durangos prove it.

The Durango frame features a sloping top tube that optimizes stand-over clearance while at the same time adding great looks. The over-sized down tube and head tube also offer plenty of strength, stiffness, and fork crown clearance.

Please CALL US for stocks & colour availability

Merida Matts J20

The Merida Matts J20 Boys Bike is a fun and cool bike for 6-10 year olds who want to enjoy riding in comfort on two wheels. The lightweight alloy frame is much easier to handle and control than a steel frame which kids bikes usually use. The Matts J20 is built specifically for kids with its lower standover height and 20″ wheels for comfort and control. While the durable suspension fork and alloy rims are built to handle the bumps kids may encounter so that this bike can last through a few challenges. Combine that with the reliability of V-brakes and you have a fun and durable bike for your kids to ride and enjoy the great outdoors. Whether it's your kids first bike or just an upgrade once they have outgrown their old bike, the Merida Matts J20 is a great choice for your kids next bike.
Many of Merida's bikes feature rigid forks. This helps to keep the weight down, which is a big advantage for much lighter riders. Gears are also kept to a minimum, avoiding confusion for young riders, again reducing weight.

BYK E250 MTB

THE ULTIMATE FIRST KIDS MOUNTAIN BIKE

E-250MTB | AGE: 3 – 5 YEARS | HEIGHT: 85 – 102CMS

Ability Level: Learning to ride their first bike

Push, Run or Pedal – This bike offers three bikes in one! With a detachable push handle, our low ergonomic frame and ultralight weight, learning to ride off-road, or on, has never been easier.

With rolling dynamics 30% superior to competitors, and custom-fitted knobby tyres for all weather and even the toughest conditions, the E-250MTB is the absolute best first mountain bike experience for your budding champion.

Design:

By considering shoulder width, riding position, safety and comfort, we have created a light, easy to ride and ergonomic design that ensures a great fit. And for a child to ride comfortably and in the correct position the saddle should be padded and matching the size of their body – we have done just that with the E-250MTB.

Performance:

With a lightweight Alloy ergonomic frame and the low gravity concept, the E-250MTB is approximately 30% more efficient than comparative kids bikes. And light wheels make pedalling easier; professional bike riders insist ont hem so why shouldn't our kids too! At just 7+kgs, it is one of the lightest bikes for this age group – most alternative kids bikes weigh more than 11.5kgs! And of course, for the off-road experience, your future ByK champion MTB rider has custom-fitted knobby tyres to make it over the tough terrain.

Safety:

To make a children's bike safe, the rider needs to be able to brake efficiently and confidently. On the front we have used an alloy side pull calliper for developing immediate hand control, and at the rear a coaster brake for simple and safe foot braking.

We have used alloy front and rear callipers with light action for superior control and a simple and safe coaster style foot brake. The best of both worlds we believe. The custom-sized V-Brakes we have used are calibrated for age, ability and ergonomic fit. And they are made of non-flexing, strong and light alloy. Our light weight alloy rims ensure pedalling is easier. But more importantly alloy rims are a more efficient braking surface than cheaper, chrome-plated steel rims, and are therefore safer.

Little Details Count:

Detachable push handle for helping get the rider up to balance speed.
Quick release seat clamp to easily remove push handle.
Custom length cranks.
Custom-fit knobby tyres to handle off-road terrain.
Ergonomic riding triangle between pedals.
Seat and handlebars for best balance and control.

Merida Big Seven 10-D-3x

The Merida Big Seven 10 D is an entry-level hardtail bike with high-quality brakes that are a real difference maker on the trails. The Big Seven is built with a reliable Merida 6061 series double butted and technoformed aluminium frame which is tough and lightweight for a swift and durable ride. All of Merida's hardtails are built with their hardtail specific geometry for the best riding experience, so that you can ride in comfort with snappy handling at high speeds. You'll enjoy the rough and tumble of the trails with a 100mm travel SR Suntour XCE28 Fork, ensuring that you can enjoy some real trails with comfort.
Even on a more affordable model like this you still get Merida's Smart Entry, with cables, housings and brake cables clamped under tension to prevent rattling. Add in the high-quality Shimano MT200 Hydraulic Disc Brakes and you've got a winning combination give you control over this agile trail machine. Hydraulic Disc brakes give you all weather control so that you can ride with confidence in all conditions. Power along the trails with the 3×7 speed drivetrain which gives you a versatile range of gears to climb and descend, ideal for an entry-level mountain bike.
The Merida Big Seven 10 D is a sturdy and fun hardtail mountain bike which is a great entry to mountain biking and the world of opportunities. You get a lightweight and tough frame which seamlessly pairs with the SR Suntour fork and Shimano parts to give you an awesome riding experience on every single ride.
Following in the footsteps of the TFS frame which was introduced in 2018, the SPEED frame is now in line to get a makeover. The introduction of slim tube shapes creates a new look and a more relaxed geometry, through a shorter top tube and a higher head tube, resulting in a more upright riding position and enhanced trail visibility. The new frame also comes with IS brake mounts that are positioned within the rear triangle as well as with kickstand and fender mounts.
Merida's carbon (CF) and aluminium (LITE) models feature a long reach, steep seat angle, slack head angle and an 80 mm stem (frame size M), affording the next generation XC geometry. Aggressive agility meets stable calmness; perfect for today's demanding courses.